(Murfreesboro, TN) The City of Murfreesboro is moving forward with their 2040 Major Transportation Plan and extending Rutherford Boulevard to connect to Warrior Drive, which means the construction of a new bridge over I-24…
That was Chris Griffith, Executive Director of Public Infrastructure for the City of Murfreesboro. The bridge will go over the interstate between the I-24 interchanges of New Salem Road and South Church Street. An exact timeline for the road project has not been announced.
A second new bridge will span the width of the Stones River and will soon connect Beasie Road with River Rock Boulevard in Murfreesboro…
Bell and Associates submitted the lowest bid that equals $8.2-million. At least $1-milion of that figure will go towards water lines running along the bridge and across the river. The approved bid was $1.2 million under budget. The city plans to have the bridge completed by May of next year (2024).
Scroll down to view the plans to build a new bridge over the Stones river near LazyDays RV, which will extend Beasie Rd. to River Rock Blvd.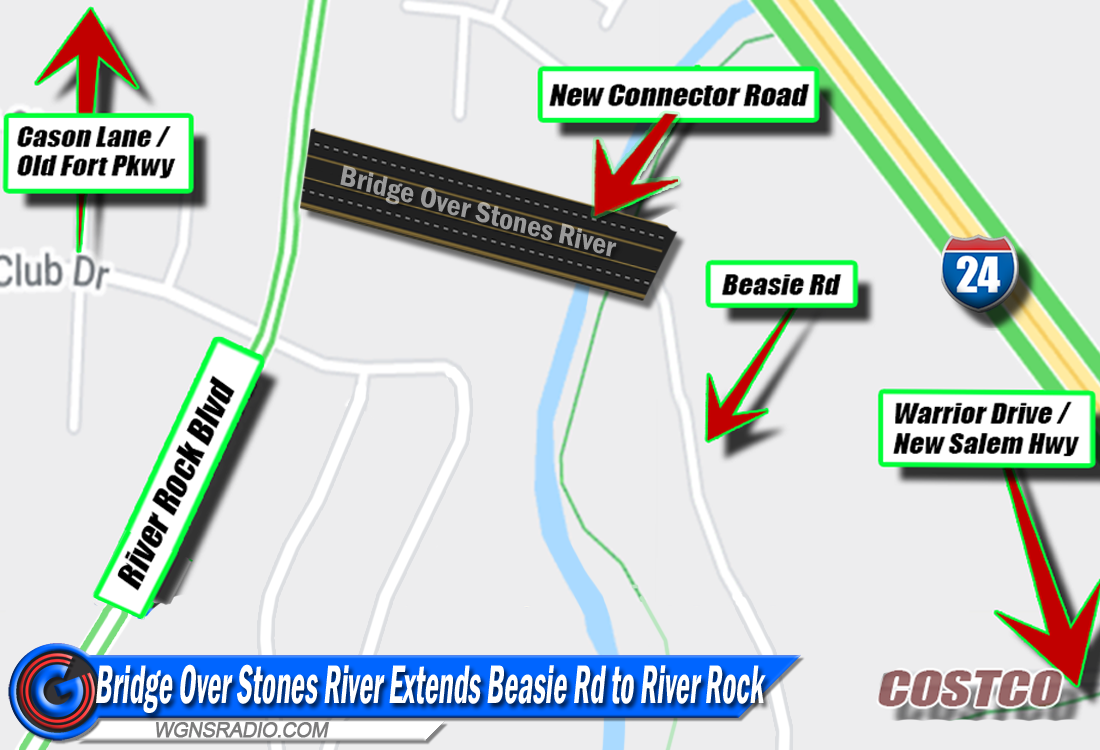 ---
Additional WGNS NEWS Headlines:
---