(Rutherford County, TN) In Murfreesboro, a local high school senior is making a difference in the fight to find a cure for Leukemia, while raising awareness of the disease and honoring her older brother. (Hear the entire story above)
Kate Lile is a senior at Riverdale High School. Last year, her brother Aaron received the devastating diagnosis of Hodgkin's Lymphoma.
Aaron was diagnosed just before his 21st birthday...
After the diagnosis, Kate could see how her brother's life would change from normal and routine, to abnormal and unknown…
Prior to the new abnormal 'normal,' Aaron wasn't sick…
Hodgkin's Lymphoma is a cancer that impacts the lymphatic system, which is where the body fights away germs as it's part of the immune system.
Kate's fundraising for the Leukemia and Lymphoma Society is about more than a disease, it's about celebrating the fact that her brother beat it…
For Aaron, an early diagnosis equaled a positive transition from 4-months of chemo, to being eligible to take part in a clinical trial called immunotherapy. After six more months passed, he rang the bell. The sound of the bell symbolized the closing of one chapter and the start of another.
This weekend, a fundraiser will take place at Happy's Sports Lounge in Murfreesboro at 302 West Main Street. The event will be between 11AM and 10PM on Sunday, Feb. 26, 2023. From bowling to virtual golf, all entry fees will benefit the Leukemia and Lymphoma Society.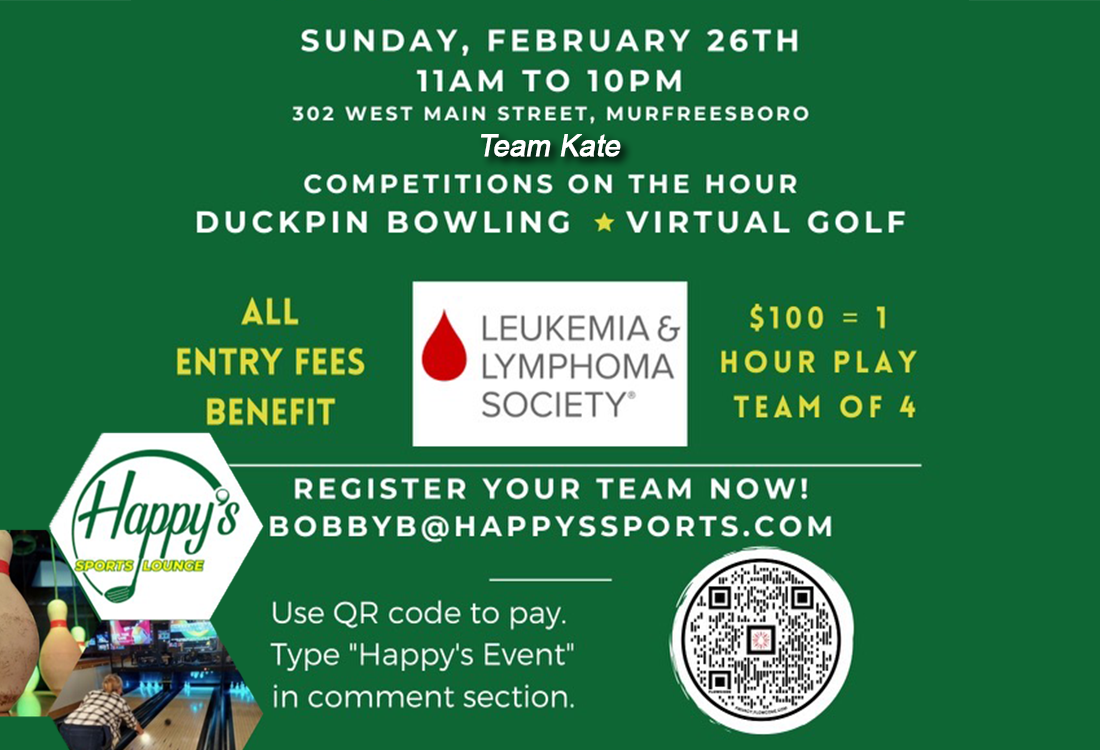 Additional WGNS News Headlines: