On Tuesday (07/26/2022), the CDC confirmed 3,487 cases of monkeypox across the United States and the White House is weighing-in on whether or not they should declare a public health emergency.
In the Volunteer State, there have been 18-confirmed cases of monkeypox, as of Tuesday morning (07/26/2022). Reports indicate the first case of Monkeypox was reported in the Memphis area. The Metro Nashville Health Department reports at least 6-cases in the Music City.
There are over 360 confirmed cases in the states that neighbor Tennessee. The CDC reports Georgia has confirmed 268 monkeypox cases. North Carolina confirmed 34-cases, Alabama has 5, Mississippi with only 1, and both Kentucky and Arkansas have only seen 4-cases each. Virgina and Missouri, which touch Tennessee's border on opposite sides of the state, have a combined total of 47-cases.
In Tennessee, the Monkeypox vaccine is available, but only to a limited population. There is a national stockpile of the monkeypox vaccine, but it's reserved for those who came in close contact with a person infected with monkeypox. Tennessee has a little more than 2,000 doses. Meanwhile, Washington DC is the hardest hit area per-capita, as reported by Nick Lannelli with WTOP Radio…
(CDC) How Monkeypox Spreads - The virus can spread from person-to-person through (Visit CDC Here):
• Direct contact with the infectious rash, scabs, or body fluids
• respiratory secretions during prolonged, face-to-face contact, or during intimate physical contact, such as kissing, cuddling, or sex
• Touching items (such as clothing or linens) that previously touched the infectious rash or body fluids
• Pregnant people can spread the virus to their fetus through the placenta
It's also possible for people to get monkeypox from infected animals, either by being scratched or bitten by the animal or by preparing or eating meat or using products from an infected animal.
Monkeypox can spread from the time symptoms start until the rash has fully healed and a fresh layer of skin has formed. The illness typically lasts 2-4 weeks. People who do not have monkeypox symptoms cannot spread the virus to others. At this time, it is not known if monkeypox can spread through semen or vaginal fluids.
Monkeypox virus can be transmitted through contact with bodily fluids, monkeypox sores, items that have been contaminated with fluids or sores from an infected person, or through respiratory droplets following face-to-face contact. The incubation period, the time between exposure to the virus and when the illness begins is 7-14 days.
Initial symptoms include:
• Fever
• Flu-like illness
• Headache
• Muscle aches
• Fatigue
• Rash
Symptoms usually begin 1 to 3 days before a rash develops on the body, however symptoms other than rash may not always be present.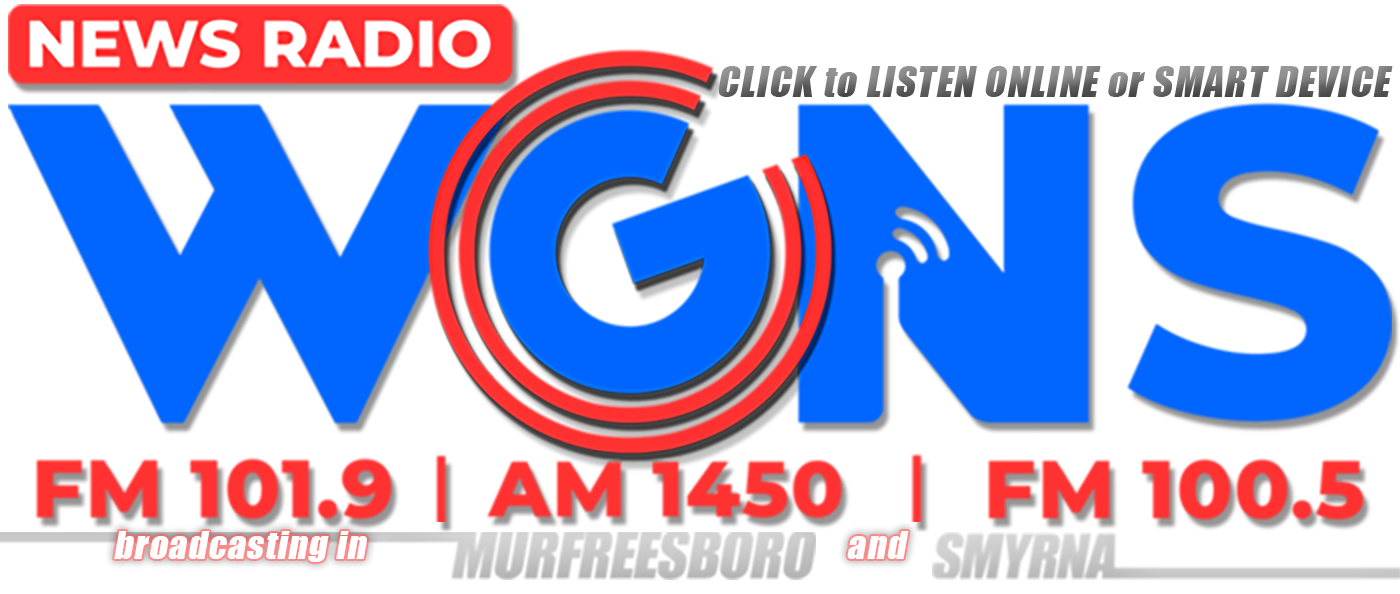 More WGNS News Headlines:
1.) 'Best of the Best' National Guardsmen Kick Off Competition at MTSU
2.) Murfreesboro happens to be the 18th Best Place to Own a Pool
3.) One killed in Bradyville Pike accident in Rutherford County on Saturday
4.) Fatal accident after Ford Mustang transmission falls from vehicle on I-840
5.) The Late Coach Dean Hayes Receives Pat Summitt Lifetime Achievement Award
6.) Murfreesboro Police Looking for Person of Interest in Fraud Case
7.) Developer Buys Bank of America Building on East Main Street