RUTHERFORD COUNTY, TENN. - UPDATE: An accident that occurred on Tuesday morning in Rutherford County took several hours to clear. The incident was reported on I-24 West near exit 78 and involved a tractor trailer truck that caught fire, while leaking gallons of hydrogen peroxide.
The accident led to the complete shutdown of I-24 West between the New Salem Highway interchange and the interchange at Old Fort Parkway in Murfreesboro. The wreck took manpower from multiple departments to properly investigate, clear and reopen.
On the scene for hours were firefighters from the Murfreesboro Fire & Rescue Department, the Tennessee Highway Patrol, Hazmat crews and local tow truck workers – all working together.
According to the Centers for Disease Control (CDC), "Hydrogen Peroxide (H₂O₂) is a colorless liquid with a slightly sharp odor. Hydrogen peroxide can cause irritation to the eyes, nose, skin, and throat. Workers may be harmed from exposure to hydrogen peroxide. The level of exposure depends upon the dose, duration, and work being done." The CDC also reports, "In industry, hydrogen peroxide in higher concentrations is used as a bleach for textiles and paper, as a component of rocket fuels, and for producing foam rubber and organic chemicals."
WGNS is awaiting word from the THP to learn more details about what went wrong on Tuesday morning. The WGNS News Team will update listeners and WGNSradio.com visitors as soon as more information is available.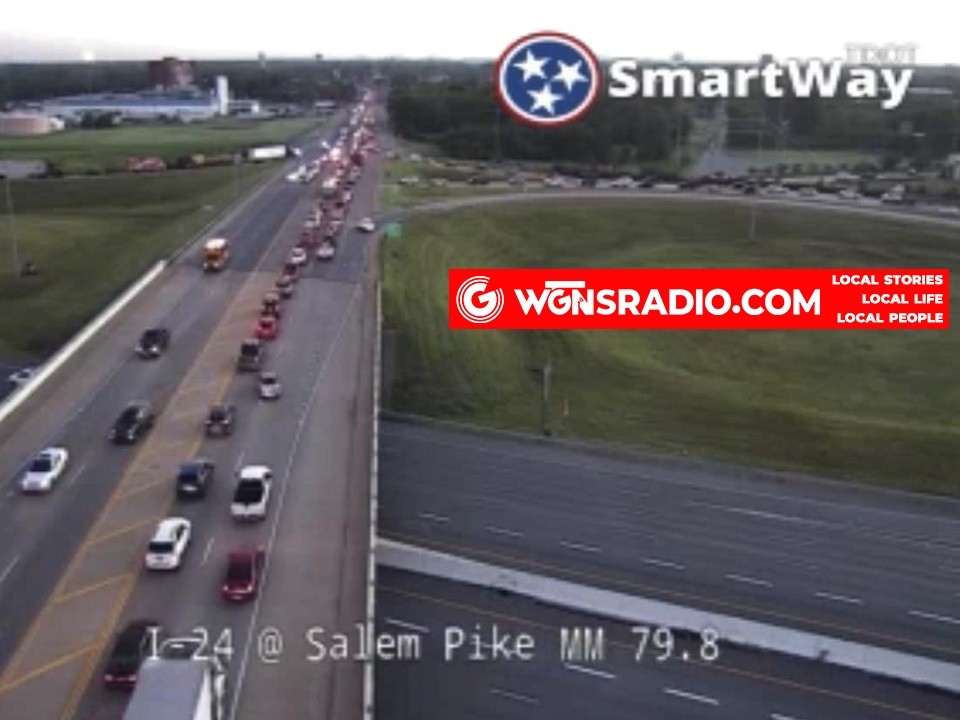 MORE WGNS News Headlines: