UPDATED - (RUTHERFORD COUNTY, TENN.) The problem of scammers calling residents falsely posing as Rutherford County Sheriff's Office employees continues. As in past scams we have warned you about, the goal continues to revolve around the con-artist trying to talk their way into your hard-earned dollars through a variety of schemes.
It's important to note, the Sheriff's Office does not call residents for any reason asking for cash. Most importantly, don't allow anyone to convince you to withdraw money from the bank or to buy Money Pak gift cards, iTunes gift cards or any other gift card for that matter.
In a separate scam that targeted Rutherford Countians earlier this year, potential victims reported phone calls from an individual claiming their "social security number had been compromised" and they were going to help the victim shut down their bank accounts...
Again, the best way to avoid falling for such a scam is to simply hang up the phone.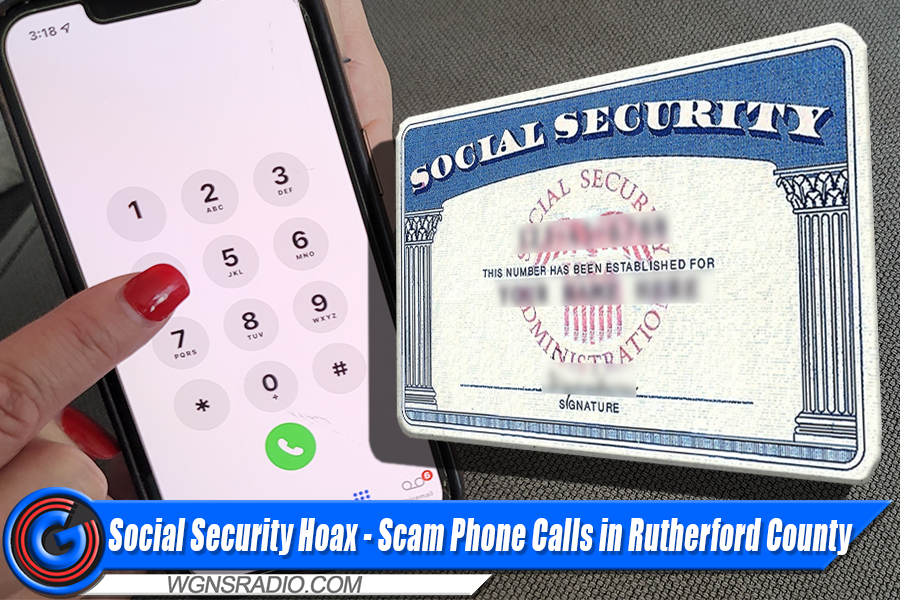 Scam Reported in August of 2022: Unknown Caller Claims to Represent Fire & Rescue Department
One of the latest scams that has hit the area involves a phony phone call from an unknown caller claiming to be with the fire department. The subject has evidently told several potential victims that they are raising money for Rutherford County Fire & Rescue.
Adding insult to injury, the scamster claims they are utilizing the donations to help individuals who lost their homes to a fire. However, the county fire department is not calling on citizens to make a donation, nor have they. The county said the unknown caller is not associated with the fire department.
Additional WGNS NEWS Headlines (Read More):