MURFREESBORO, TN - August is peak produce time in Tennessee for many of your favorite fruits and vegetables. Farmers markets from east to west and in between are packed with fresh produce. Aug 7-13, 2022 is National Farmers Market Week and is the perfect time to stock up and support local farmers.
The Farmers Market in Murfreesboro at the Lane Agri-Park opened earlier this year in May. It is a Producer-Only Farmers Market and it is in the indoor open-air Community Center at the Lane Agri-Park on John R. Rice Blvd., down the street from Sam's Club and Tractor Supply.


The local market continues all the way up to the last Friday in October. It's open on Tuesday's and Friday's between the hours of 7am and 12 noon. Market vendors hail from over 15 Middle Tennessee counties and sell a wide variety of seasonal fruits, vegetables, meats, eggs, flowers, plants, baked and canned goods - and more.
When it comes to paying for your purchase at the Farmers Market at the Ag Center in the 'Boro, customers can pay with cash, credit, debit, and even use their SNAP/EBT benefit card. WIC vouchers are also accepted by participating vendors in throughout the month of August, but not in October.
"Farmers markets play an essential role in communities by creating space for connection and actively fostering more resilient local food systems," according to Agriculture Commissioner Charlie Hatcher, D.V.M. He further stated, "Making the local connection and developing a relationship with the farmers producing your food is the perfect way to support your local community and economy."
As students go back to school, filling lunchboxes with quality, healthy food is easy to do after a visit to the farmers market. The one-stop location provides options for diverse and tasty selections that family members of all ages will love.
Other Farmers Markets Throughout Tennessee - In addition to traditional produce, many Tennessee farmers markets offer meats, artisan products, flowers, live music, and food trucks. Some markets accept SNAP and EBT benefits. Check with your local market for information on food assistance programs.
"The Henderson Farmers Market has been a blessing to this community in many ways," market manager Steve Rickman said. "We are thriving, and we continue to add new events and ideas that will keep us sustainable for years to come."
---
SMYRNA, TN - In Smyrna, TN, the local Farmers Market takes place every Saturday through September 17th. The market is in the Historic Smyrna Depot District (98 Front Street, Smyrna, TN 37167). It is open between the hours of 8AM and 12-noon.

More WGNS News Headlines that IMPACT Rutherford County, TN:
---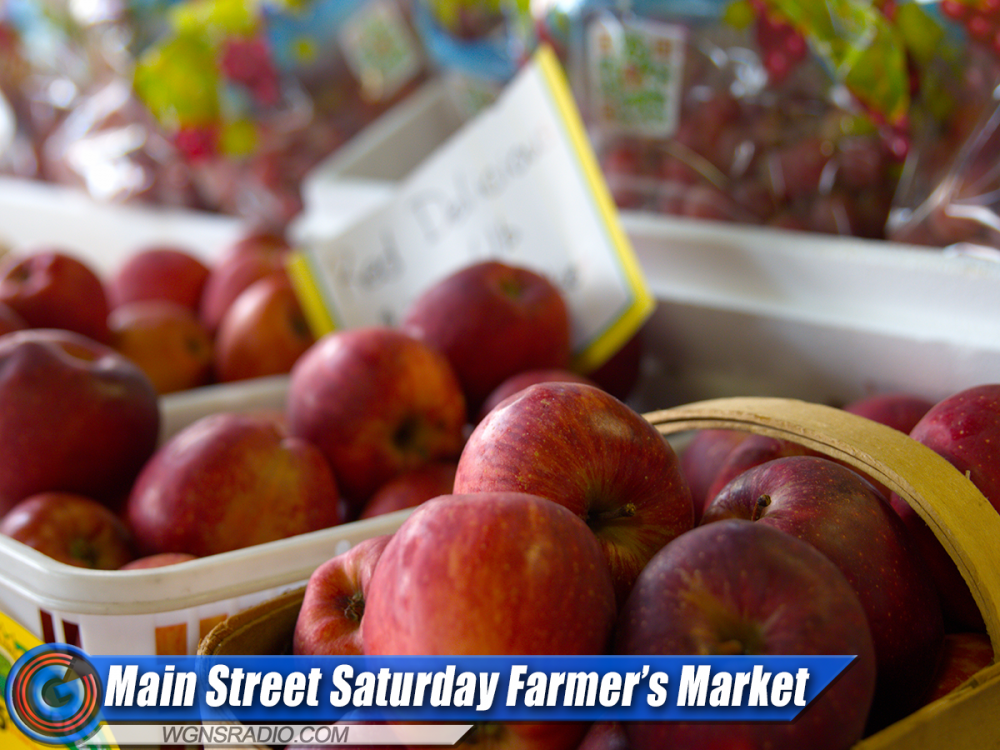 MURFREESBORO, TN - Although it is not tied to the Agriculture Extension Service, there is another market in Murfreesboro that has similarities with farmers markets throughout the state. The other market in Murfreesboro takes place on Saturday's only and it is called the Main Street Saturday Market. It is on the historic downtown Murfreesboro square. Around 70-vendors set up for the weekly event. Main Street Executive Director Sarah Callender told WGNS…
The 2022 Main Street Market runs through October 29th. Producers and vendors surround the Rutherford County Courthouse from 8AM to Noon on Saturday's. Learn more about the Main Street Saturday Market HERE.
---
Pick Tennessee Products and Shop Locally
Pick Tennessee Products is the connection to a farmers market near you. There are currently 163 farmers markets listed on the Pick Tennessee Products website and mobile app. Markets are encouraged to apply for this free listing at www.pickTNproducts.org. Follow @PickTNProducts on Facebook, Twitter, and Instagram for seasonal updates and information about farm-related events, activities, and products.